Vinyl Coated Fiberglass Yarn Insect Screen
Vinyl coated fiberglass yarn insect screen (also written as fiberglass screen or fiberglass screening) is made of fiberglass under the process of plastic coating, plain weaving and high temperature-fixing.
Fiberglass insect screen is well ventilate, well transparent, easy washing, anticorrosive, resistance to burn, strong-tensile force, not out of shape, long service life and feel straight. The popular colors of grey and black make vision more comfortable and natural. Fiberglass screening has graceful and generous appearance, used for all sorts of airy in salvation and preventing insect and mosquito. Fiberglass mesh is widely used in construction, orchard, ranch, etc. Our fiberglass screening products are sold well to America, Russia, Turkey, etc.
Specifications:
Standard mesh/inch: 20x20, 18x18, 16x16, 18x16, 18x14
Standard color: White, black, grey and other colors at request.
Standard width: 24", 30", 34", 36", 42", 48", 60", 72", 84", 96", 108".Custom orders with different width, colors or length available to meet customers' specific requirements.
Weight: 115g/m2, 130g/m2, 150g/m2, 180g/m2.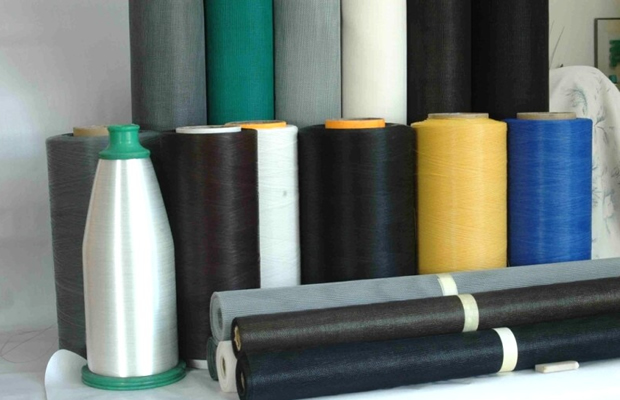 Vinyl Coated Fiberglass Yarn:
This kind of fiberglass yarn is used to weave vinyl coated fiberglass yarn insect screen.
Standard color: White, black, grey, etc. (Other colors can be custom made upon request).